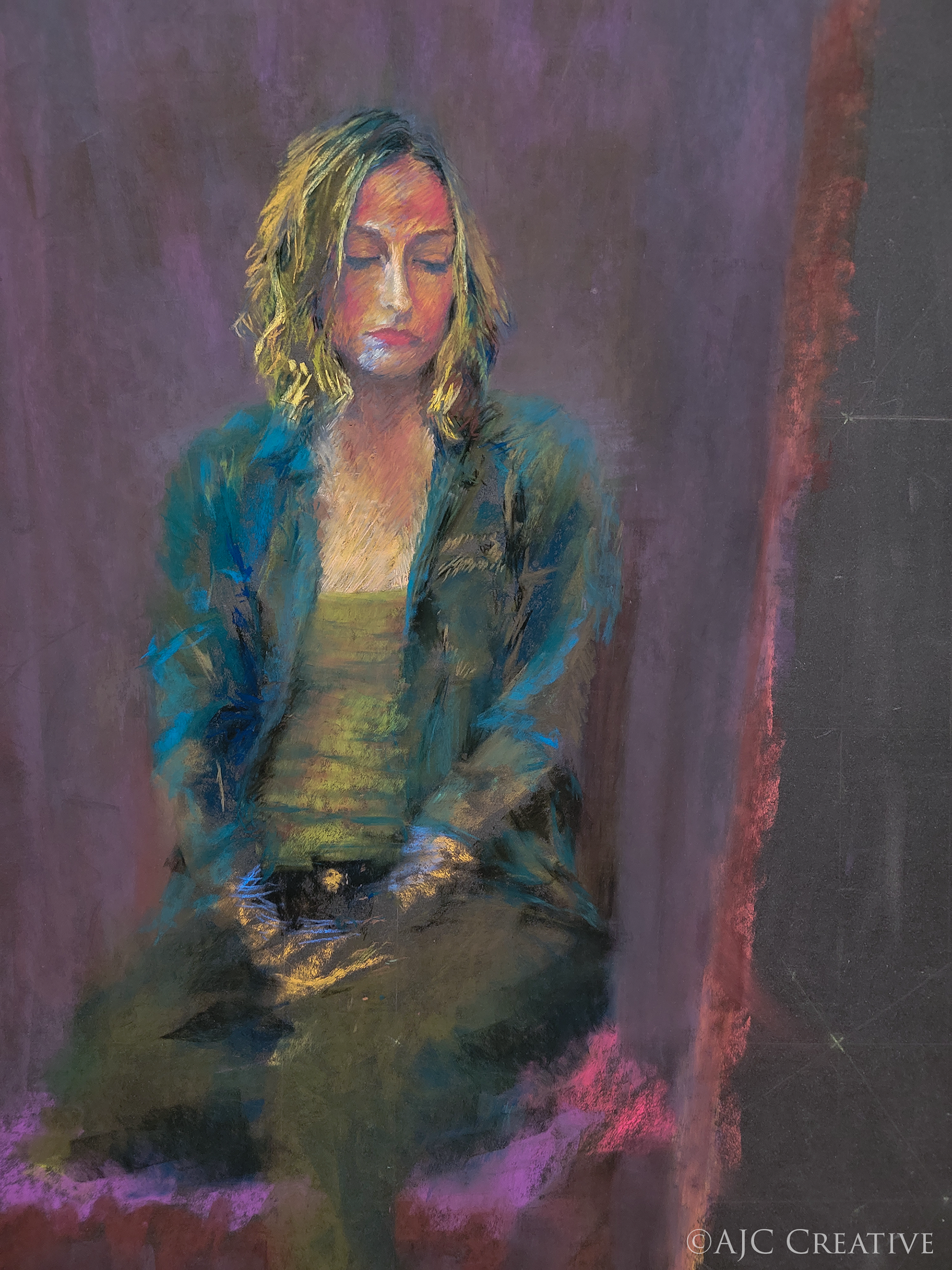 "A Pastel Portrait Model"
**This artwork is still being developed**
But thought you might enjoy a progress shot ;)
6/5/21
Photo reference taken by me of my friend Kenzi S. who was kind enough to sit for me for an art walk in 2018.
The live pastel didn't come out as I'd hope, but luckily I took some photos on my phone of her sitting.

During the Summer of 2020 I am sitting on my bed browsing & organizing my AJC Creative files when I stumbled on this photo reference.
I felt it was such a gentle & honest pose.
Since then I've been trying to capture it's feeling with my pastels.

27" x 38 1/8"
Pastel on UArt 400-Dark
Mounted on foamboard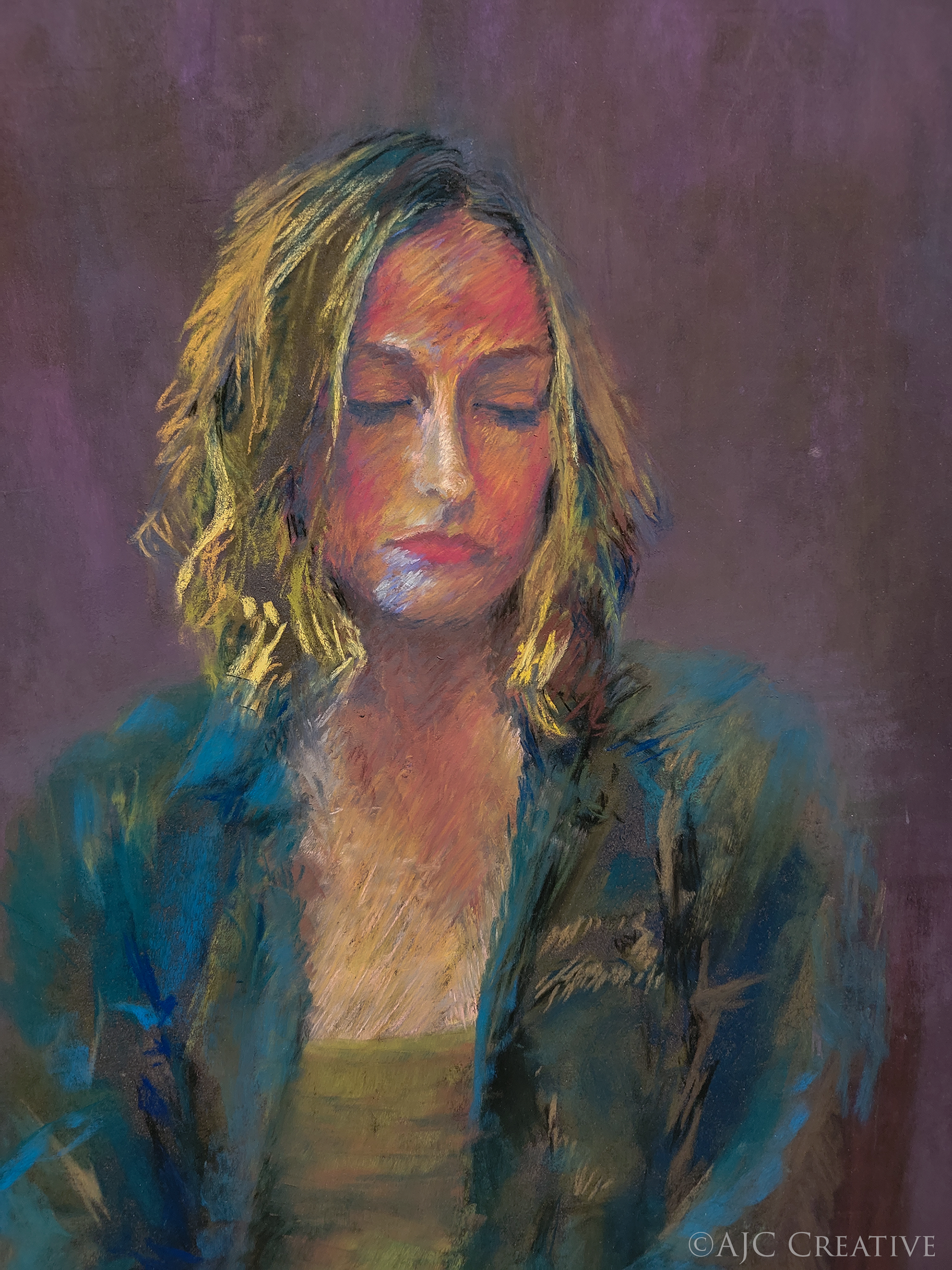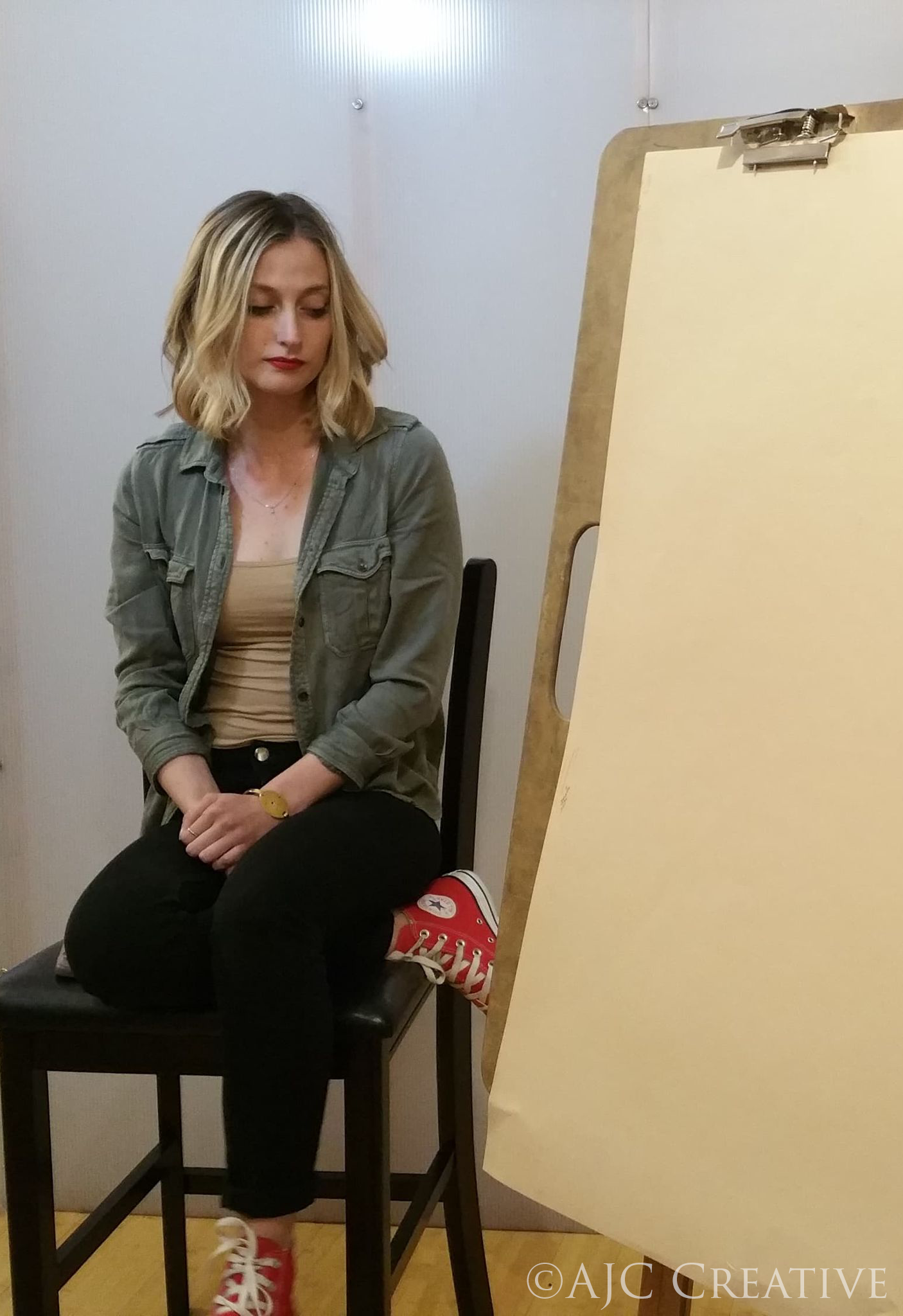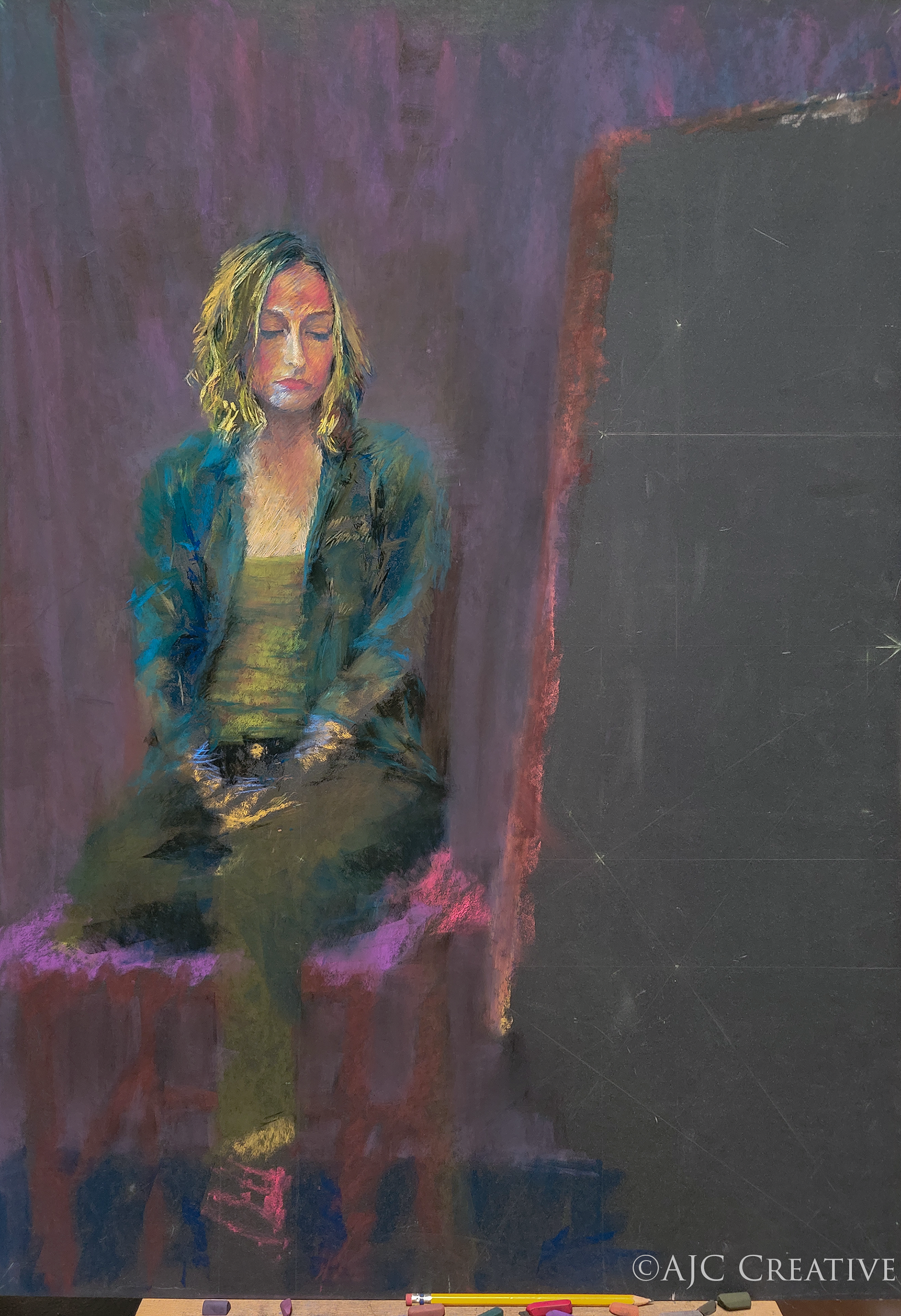 *PLEASE READ*
All artwork is the property of Alex James Cano (a.k.a. AJC Creative) and any copyright infringement is prohibited. If you are interested in prints, please visit the Shop-located in the navigation bar above. Digital files are not for sale.
Thank you for respecting my wishes.