*PLEASE READ*
All artwork is the property of Alex James Cano (a.k.a. AJC Creative) and any copyright infringement is prohibited. If you are interested in prints, please visit the Shop-located in the navigation bar above. Digital files are not for sale.
Thank you for respecting my wishes.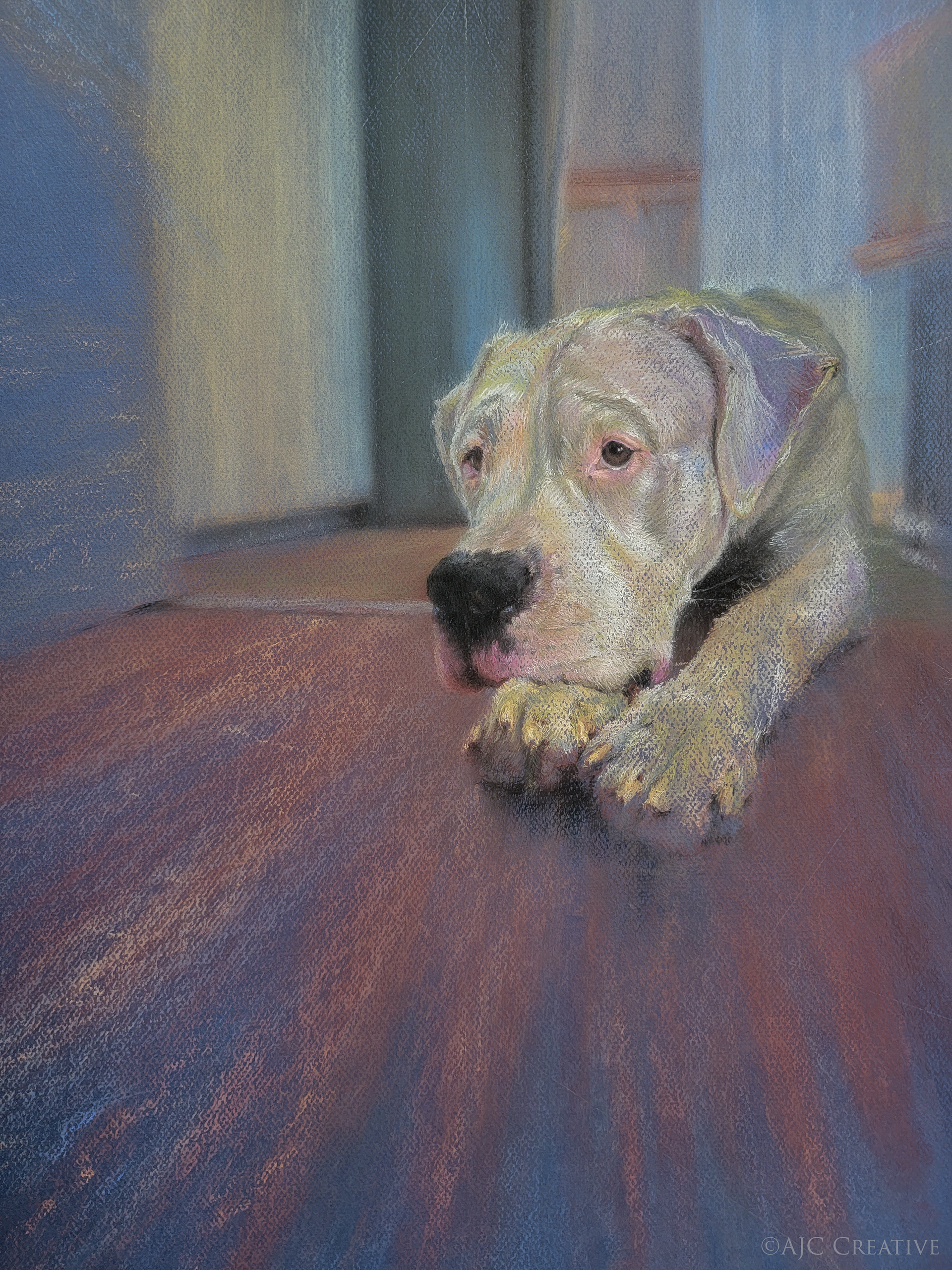 Latest Commission
Delivered April 2021
"Dogo Argentino"
16" x 22"
Pastel on Canson Mi-Teintes
My friend Jess took this photo of her boyfriend's dog and commissioned a pastel as a birthday present to him. (the bf, not the dog lol)
Thank you Jess & Joseph!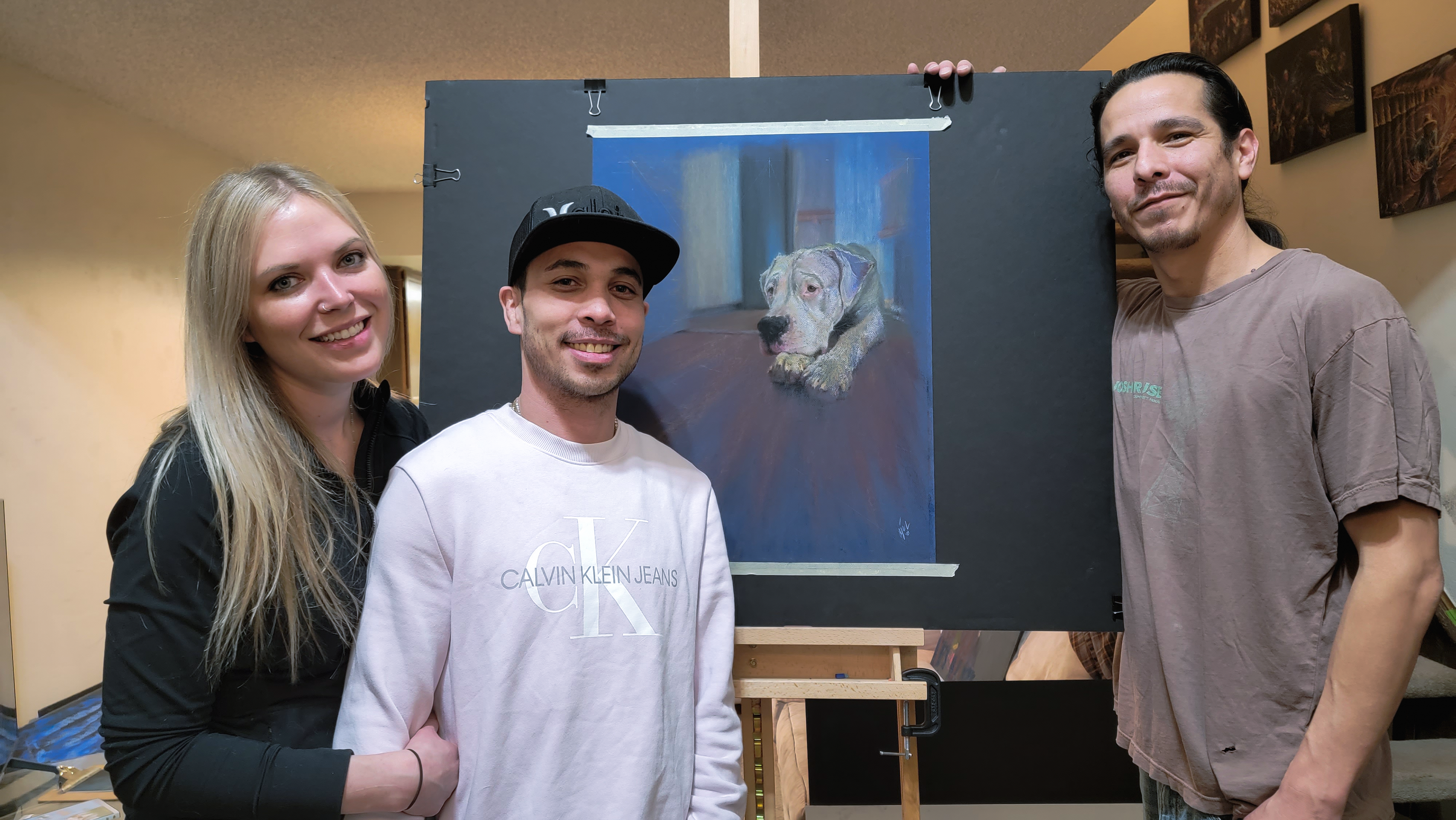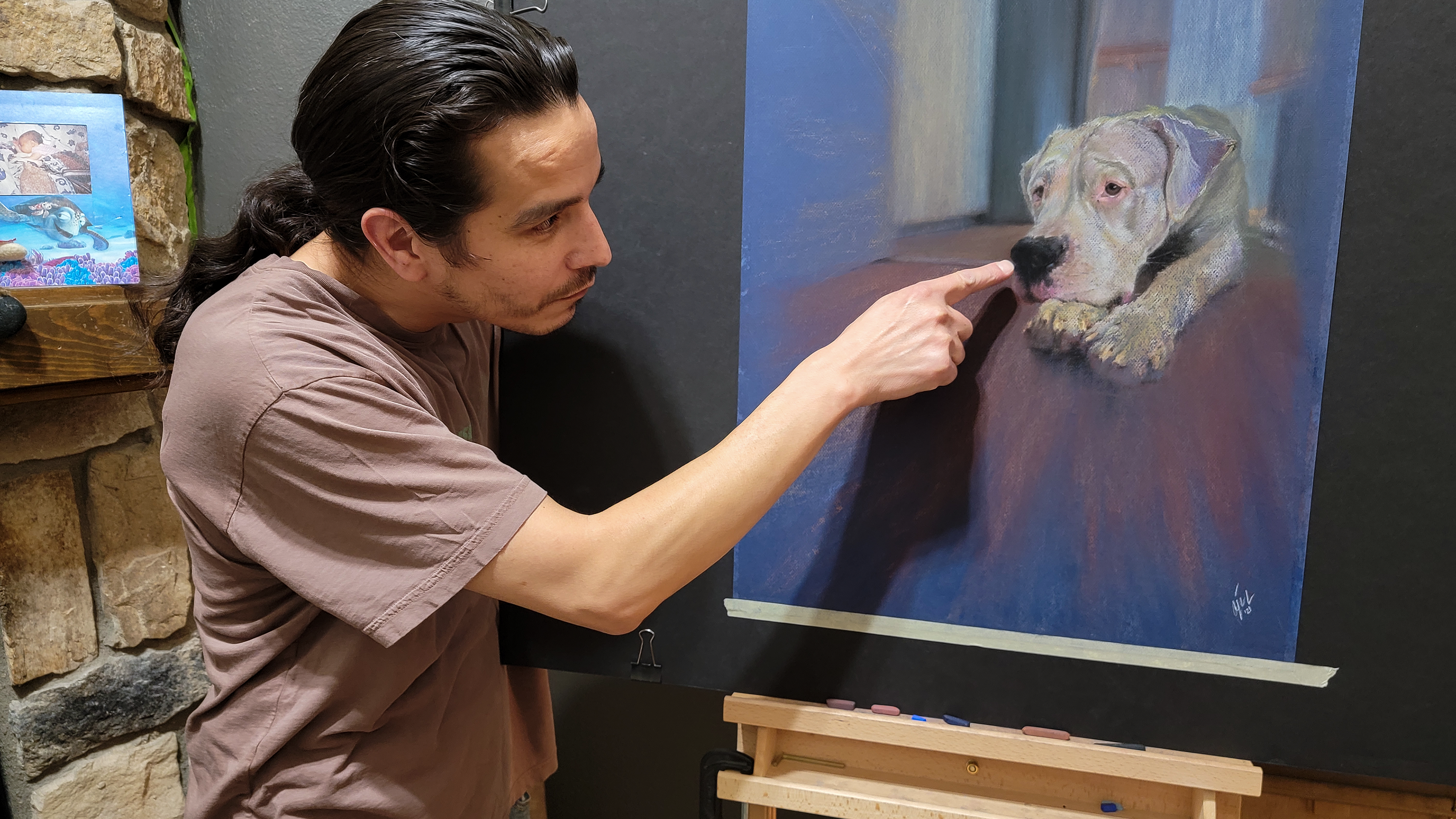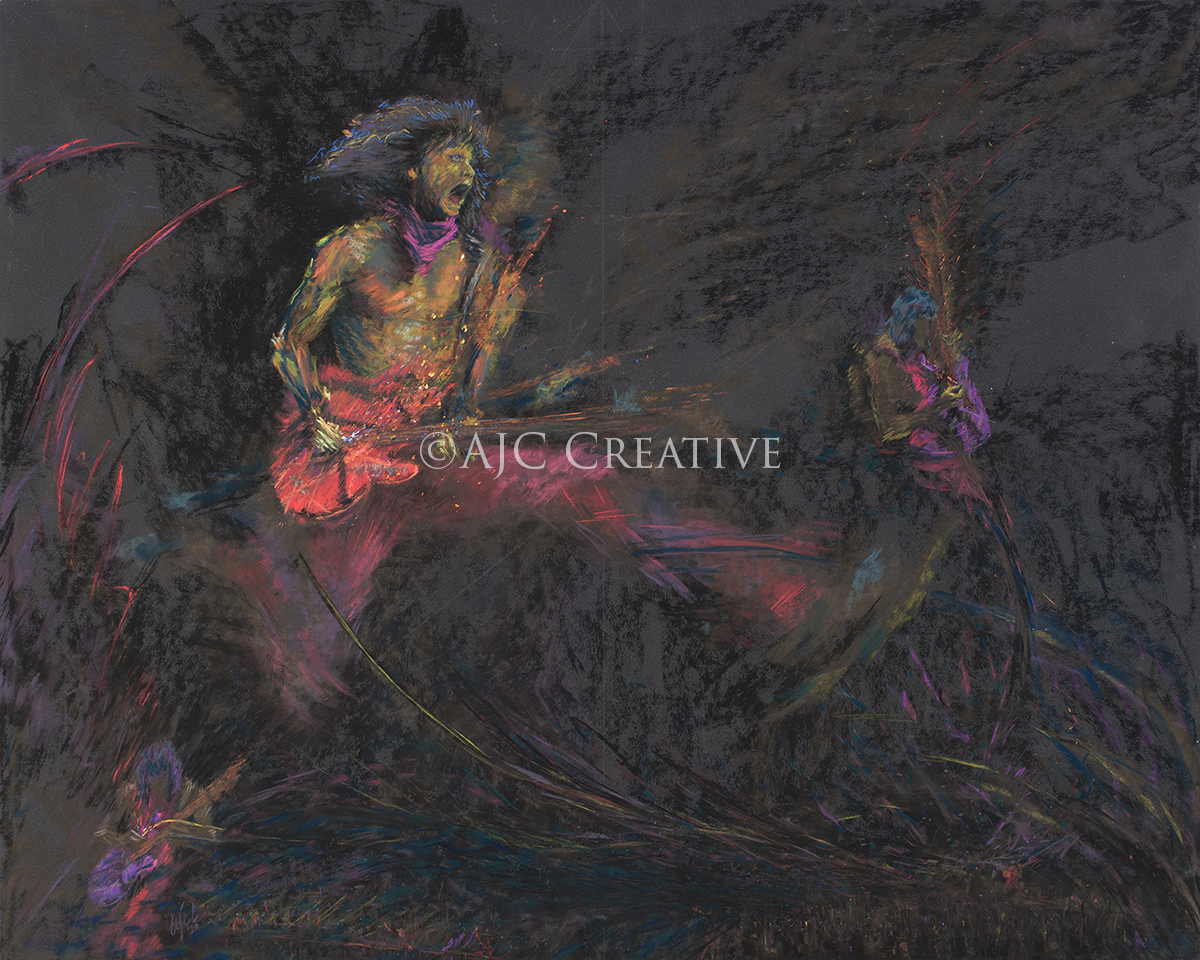 Music Art Commission-Dec. 2020
"Might as well..."
24" x 30" 
Pastel on UArt 400-Dark - mounted on foamboard
Reference: Cover of Rolling Stone Magazine of Eddie Van Halen along with some live show recordings I found on YouTube mixed with my imagination. 
This commission was for my dear friend Julie who wanted to get something special for her husband for Christmas 2020.
Thank you Julie!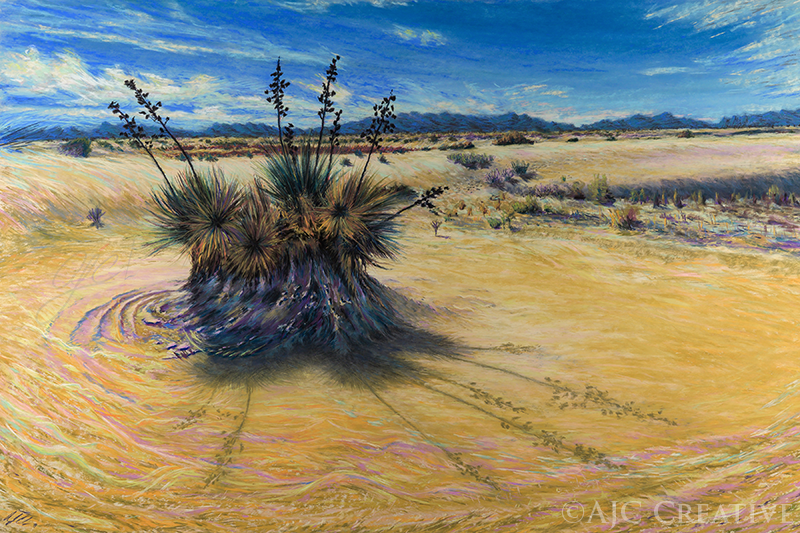 Landscape Commission-2019
"Untitled"
26" x 40"
Pastel on UArt 400 - Mounted on 8-ply mounting board
Reference: Provided by the client of a photo taken by her on her 20th anniversary with her husband.
My friend Charla commissioned me to create a large pastel of the photo she provided and instead of recreating the photo, she requested for me to do my  "music art thing" with the reference.
It was the first time for me to attempt such a thing outside of Live Music Art. And they both loved it!

Thank you Charla & Ben!